Links:

I will post updates here.
Well I have created a new legacy that is medieval themed. I have already put up the rules, starting families, and some character bios. The first round should be up soon.
Well my historical game got pushed back due to school. However, summer breaks starts next week and I am now in the process of setting up my new game.
Until then here are some Medieval Content for your games and a picture from my old legacy to get you inspired.. A short list for now and mainly Sims 2. I'll be adding to it little by little.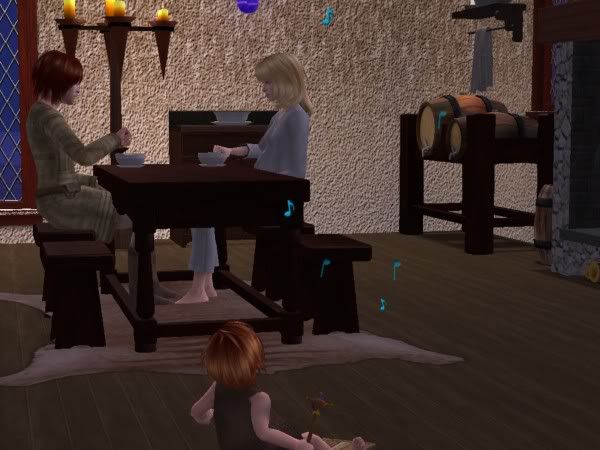 Defaults:
Hat Plays Sims
: All sorts of defaults to suit a medieval neighborhood from changing alien abduction to fairy abduction to defaulting baby items.
A Little Bit of Everything:
The Dark Project at MTS2
Medieval Challenge at MTS2
Sims Design Avenue
Clothing:
Mirkwood Sims
: Medieval clothing and movie costumes under downloads; Some LOTR and Narnia stuff under themes that could pass for Medieval
All About Style
zoej at MTS2
Current Mood:

tired
Hello everyone. I have a love for Sim 2 stories with a historical twist and I have found that at times it is hard to find these stories. So I have made a special community. Feel free to join and advertise any historical Sim 2 or 3 stories, legacies, or challenges you have. Also, if you create Sim historical custom content feel free to advertise. I am currently working on my own and will be posting soon.
Current Mood:

happy