Well my historical game got pushed back due to school. However, summer breaks starts next week and I am now in the process of setting up my new game.
Until then here are some Medieval Content for your games and a picture from my old legacy to get you inspired.. A short list for now and mainly Sims 2. I'll be adding to it little by little.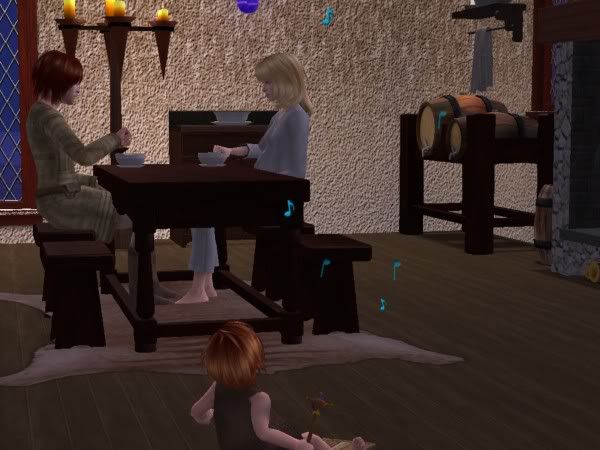 Defaults:
Hat Plays Sims
: All sorts of defaults to suit a medieval neighborhood from changing alien abduction to fairy abduction to defaulting baby items.
A Little Bit of Everything:
The Dark Project at MTS2
Medieval Challenge at MTS2
Sims Design Avenue
Clothing:
Mirkwood Sims
: Medieval clothing and movie costumes under downloads; Some LOTR and Narnia stuff under themes that could pass for Medieval
All About Style
zoej at MTS2
Current Mood:

tired